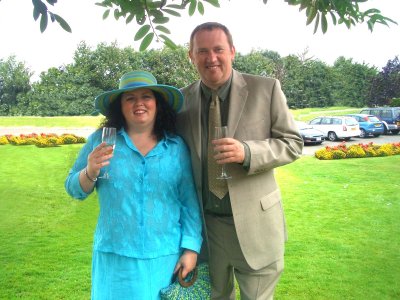 Our social enterprise is often viewed as Andrew & Cathy's "group of friends".
The directors of Social Group Enterprises Ltd. Andrew & Cathy Haglington put themselves forward so that everyone has a point of reference.
It is felt that it helps having both a male and female perspective.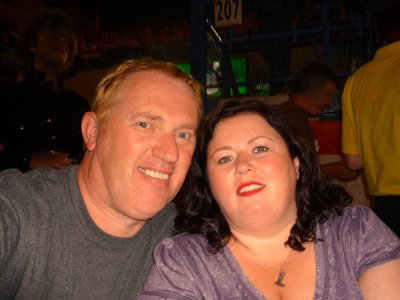 New members can see what Andrew & Cathy look like and telephone to have a chat with them in person. This makes things much easier for new members, who don't have to feel nervous going out by themselves, as they already know two people to start with. New members go out with Andrew & Cathy, who make them welcome, and who then introduce them to other people.
Due to the huge number of events on offer, Andrew & Cathy cannot be at absolutely everything in all areas at the same time, but do make an effort to be at something in each area on a regular basis. New members are invited to request a FREE MEET & GREET at the start of their first event to help get them started (subject to availability).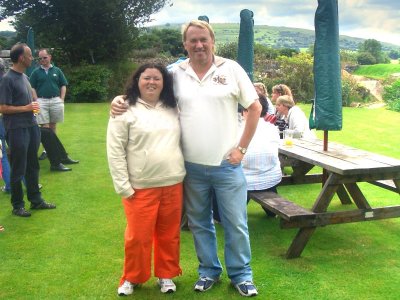 All Social Group members are going to see lots of Andrew & Cathy, who head the team of organisers, personally host many of the events, and act as international tour guides on many of the holidays.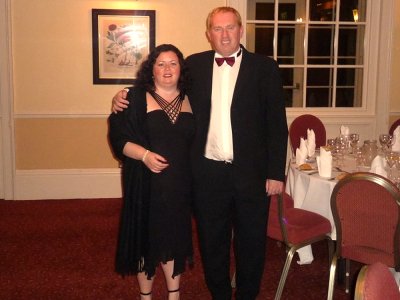 SOCIAL MEDIA CELEBRITIES
To all extents and purposes, modern style social networking was invented by Sheffield-born Andrew Haglington who since 1991 had been living in Tavistock in West Devon, with him now widely recognised as "The Man Who Invented Social networking", as in the title of the forthcoming book.
It was through his quest to make new friends following ill health, divorce and loneliness, that Andrew Haglington was first to identify the need in society for a mechanism by which people could connect and interact, and was first to recognise and be astounded by the enormous potential of his ideas, and what could be done with them.
When Andrew Haglington started up The Social Group in England, the internet itself had only just begun. That was 7 years before Facebook and 10 years before Twitter appeared in America. There were no digital cameras, most people did not own a computer, and very few had anything but a very basic web page.
For the next few years, Andrew Haglington would spend the best part of almost every day trying to explain to people what he meant by the use of the word "social" used in this context. Unfortunately, it was all too new for most people. In the UK, neither government nor investors took any notice, totally uninterested in Andrew's vision and failing to see the vast potential being presented to them. The lack of an enterprising culture and most people being more obstructive than helpful, in the end forced Andrew to slog away at developing his brand new concept himself without any help or any serious money behind him.
After getting together in 1999 and marrying in 2002, Andrew & Cathy Haglington gave up the day jobs and together devoted their lives to developing the concept of social networking via The Social Group. In 2003, they registered what they termed a "social enterprise" (Social Group Enterprises Ltd.) in order to operate the organisation on a more professional basis.
Since that time, The Social Group has expanded and been recognised by The British Library in London as being of historic importance, with the early web sites of Devon Social Group and Cornwall Social Group being preserved for posterity, and also seen as a record of life in the first decade of the 21st century.
The turn of the millennium websites were lost when both a server and it's back up failed. The replacement 2001 – 2010 era web sites were finally retired and archived in 2011. Upgraded new style websites came online in 2011 for the new decade.
Through their key role in the development of social networking, Andrew Haglington and Cathy Haglington have in recent years become social media celebrities. Having being featured by both BBC and ITV, by local radio, and in numerous magazines and newspapers, and with there being so many photographs of the couple online, with such a high profile, the couple are frequently recognised.
Andrew & Cathy Haglington are now regarded as ground-breaking social entrepreneurs, and respected experts on all things connected with social networking, as well as being consultants in the use of social media as a marketing and promotional tool for business.
YOU CAN FOLLOW SOCIAL GROUP ORGANISERS 'BEHIND THE SCENES':
You are invited to FOLLOW Andrew Haglington and Cathy Haglington's tweets on a day to day basis via Twitter…
Andrew Haglington on Twitter
http://twitter.com/AHaglington
Cathy Haglington on Twitter
http://twitter.com/CathyHaglington