COVID-19 GLOBAL PANDEMIC
Since March 2020 onwards, due to the Covid-19 global pandemic, in accordance with UK Government directives, Social Group Enterprises Ltd has been instructed to suspend operations. As things stand, due to these emergency circumstances beyond our control, we are not able to open and cannot run any social events, dining out, parties, shared experiences, or international group travel.
Apologies for any inconvenience. With 'THE SOCIAL GROUP' being temporarily CLOSED, there is no-one at work in our office, telephones must stay closed, and it is not possible to receive any correspondence or respond to any enquiries. Thank you for your interest.
We know these are difficult times for everyone. We sincerely hope all of you and your families stay well and we sincerely wish you all the best. Our thoughts are with you. Stay safe everyone.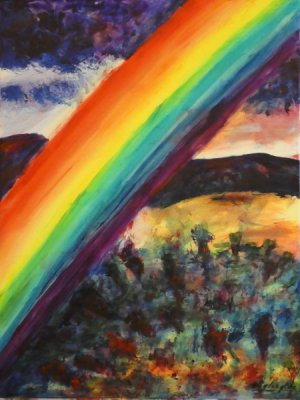 'Rainbow v Covid'
Acrylic Painting by Andrew Haglington 2020